StartUp Mississippi
Mission
The mission of StartUp Mississippi is to transform the ideas of everyday Mississippians into profitable small businesses that contribute to a vibrant and thriving Mississippi economy.
Program Goals
Connect aspiring entrepreneurs to education, training and resources necessary for small business development and retention.
Guide aspiring entrepreneurs through the small business development process.
Build the capacity of entrepreneurs through relevant training and mentorship.
Provide entrepreneurs with resources and support to launch their small business in 30 Days.
Serve as the front door to additional Mississippi State University Extension programs that promote small business development, retention, renewal and growth.
How Does the Program Work?
Mississippi State University Extension recruits virtual cohorts that participate in small business development sessions. These sessions guide participants from conceptualization to establishment through a series of opportunities within 30 days.
Those interested in joining a cohort must fill out an application. Once accepted into the program, program participants will be provided with access to the course.
The cohorts participate in weekly virtual meetings. MSU Extension utilizes Canvas learning management system and the Zoom conferencing platform to carry out the program.
Participants must have access to a computer, camera and microphone. Many smartphones will work just fine.
Community Development Specialists with Mississippi State University provide research-based information/curriculum weekly for cohorts. Participants will also complete tasks each week that invest in their idea.
Weekly seminars range from one to three hours weekly.
Additional MSU Extension training opportunities will be shared with participants.
September 2021 Cohort Schedule
(All sessions will begin at 6:00 p.m. CT)
| | |
| --- | --- |
| Friday, September 3, 2021 | Registration Deadline (11:59 p.m.) |
| Thursday, September 9, 2021 | Orientation & Webinar 1 |
| Monday, September 13, 2021 | Webinar 2 |
| Monday, September 20, 2021 | Webinar 3 |
| Monday, September 27, 2021 | Webinar 4 |
| Thursday, September 30, 2021 | Webinar 5, Closing, & Evaluation |
Program Sponsor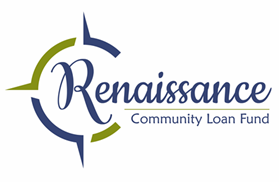 Meet Your Instructors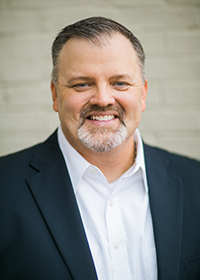 James Barnes
Dr. Barnes is an author, podcast host, and Associate Extension Professor in the Department of Agricultural Economics at Mississippi State University. He works largely with businesses in communities through three Extension programs, including: 1) Bricks-To-Clicks™; 2) Local Food System Economies; and 3) Local Flavor. He is a StoryBrand certified marketing guide with more than 15 years of marketing and business coaching experience. His research focuses on marketing, social media strategy, and rural development. His new book is called 5 Social Media Mistakes Your Business Should Avoid.
John-Michael Marlin
John-Michael Marlin joined Renaissance in May 2017 as Community Outreach Coordinator for the Tupelo, MS office. In October 2019, he was promoted to the role of Director of Lending over the Commercial Lending Department. John-Michael is a 2004 graduate of Mississippi State University earning a Bachelor of Business Administration with a minor in Business Information Systems and Economics. Prior experience includes extensive banking and lending experience as both a Mortgage Originator and Branch Sales Leader.
In his current position of Director of Lending, John-Michael oversees the commercial lending department by providing leadership and assistance to the team through traditional and non-traditional business opportunities. Additionally, John-Michael acts as liaison throughout the state of Mississippi attending events, networking and promoting Renaissance's programs and services. Working directly with the Commercial Lenders, President and Loan Committee, he strives to ensure the feasibility of all commercial loans. John-Michael has proven to be a solid leader to the Commercial Lending team as well as a valuable representative for Renaissance Community Loan Fund.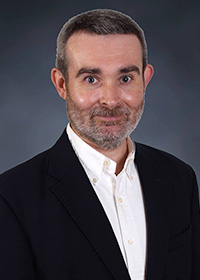 Jeremy A. Martin
Jeremy Martin serves as the Community Outreach Coordinator for Renaissance Community Loan Fund. Previously, Jeremy served as the first Assistant Secretary of State for North Mississippi. A native of Lee County, Jeremy graduated from Mooreville High School, Itawamba Community College, and The University of Mississippi with a bachelor's degree in Political Science and a master's degree in Educational Leadership. He taught school for several years in several diverse locations--inner-city Houston, Texas (Crispus Attucks Middle School); the Mississippi Delta (Quitman County Middle School); Mooreville High School; and Tupelo Christian Preparatory School—before becoming North Mississippi Service Coordinator for the Mississippi Secretary of State's Office in 2008. Jeremy served on the Board of Directors for the Tupelo Exchange Club and Eight Days of Hope—a nationally-recognized construction ministry. He served as the announcer for TCPS Eagles basketball games for several years. In November 2018, he graduated from the University of Oklahoma Economic Development Institute. Jeremy lives with his wife, Vaunita, in the Eggville community near Tupelo.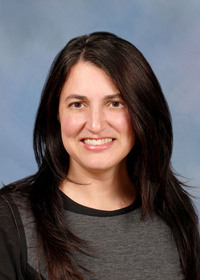 Rachael Carter
Dr. Rachael Carter is an Economist and Community Development Specialist with MSU-Extension Center for Government and Community Development. She works closely with small towns to address economic development challenges in Mississippi. Her areas of expertise include market analysis, tourism development, and downtown revitalization. With over 15 years of community and economic development expertise, she focuses on economic analysis, community engagement, tourism and natural resource policy. Her work has been featured by the National Trust for Historic Preservation, Main Street Center and National Public Radio's Market Place. She has worked with over 150 towns in the southeast to assist them with their community and economic development needs.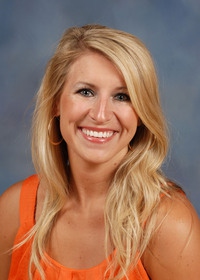 Lauren-Colby Nickels
Lauren-Colby Nickels is an Extension Instructor for the Center for Technology Outreach within Mississippi State University. She is ABD, pursuing her doctorate in Agricultural Education, Leadership & Communication. She received her Master of Public Policy & Administration and Bachelor of Communication from Mississippi State University. Lauren-Colby's expertise is in digital outreach and marketing. She helps small businesses and organizations build their brand and marketing plan using digital outreach such as websites, social media and third-party affiliates like Google and Yelp. She facilitates workshops on the importance of digital literacy and technology outreach. She facilitates multiple educational programs for MSU Extension, and she has received several grants and funding opportunities to power programmatic missions.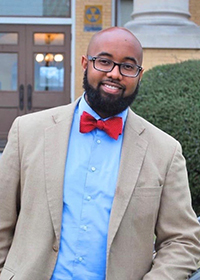 Terence Norwood
As an Extension Instructor with the Mississippi State University Extension Center for Government & Community Development, Terence Norwood develops and delivers educational programs for local government officials and the general public. Norwood presents regularly throughout Mississippi for organizations on leadership, change management, generational characteristics, communication, and is a certified Real Colors facilitator. Norwood received his Bachelor's in Secondary Education-Speech Communications and Master's in Public Policy and Administration from Mississippi State University. His current academic research interests are centered around online teaching and learning. Prior to joining the staff at GCD, Norwood served as an Extension Agent in Jefferson Davis County.